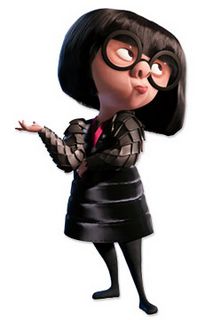 My best dressed list for the Oscars:
Cate Blanchett (Valentino) was just perfect.
Natalie Portman in Lanvin. She redeemed herself.
Gwen Stefani. I loved everything but the hair.
Selma Blair. Did anyone see her? I am just stunned. She looked spectacular!
Nicole Ritchie. She keeps picking great gowns. Too bad that she can not influence her partner in crime. Both Hiltons looked horrific. That is being kind.
Hilary Swank: Great cut and it was molded to her body. I love when the clothes fit at the Oscars. It makes me think that the designer and star cared about the evening.
Halle Berry: Great color and fit.
Beyonce: I loved the black gown that she arrived in. Her makeup was fab all night.
Worst dressed:
The Hiltons: They looked like they need to be dipped in a vat of Bactine. I know that is harsh but they look really contagious. JMHO
Paltrow: I am in the minority on this one. She consistently wears things that do not fit her. I do not understand. Hair and earrings looked great though. I love her style off the red carpet.
Penelope Cruz: The bow looked a mess. I saw one picture were it looked like it was coming undone and was crushed.
Melanie Griffith: Hot Garbage.