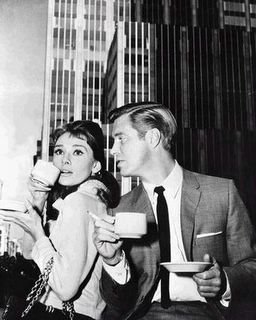 Any recommendations for non-shopping fun in New York?
So far my plans are a Greta Garbo and Sylvia Plath exhibit, a trip to the Strand, dinner at a place called the Supper (if anyone has heard anything about this place let me know!),Strawberry Fields in Central Park and seeing the band Bauhaus in Times Square. This whole trip is planned around this concert.
So any recs concerning must see sites, great places to eat, and of course any funky shops that are hidden jewels in the city.
Disclaimer: This trip will not have any Bergdorf Goodman or Barneys visits. No Caron. No TAK. Maybe a quick stop in a Bond store to sniff Bleeker Street. Maybe a cupcake grab at magnolia. Maybe a pearl market run for crunchy asian snacks.
Plea to Farran: What was the name of that vintage clothing store that you spotted the Hermes Kelly bag? I would love to visit that store while I am there.